Read the reviews
4.9 out of 5 stars (based on 159 reviews)
Nice service
Nice Service, much thanks, boosted solo and duo no problems.
Very happy.
Glad i found this. Top notch service.
After buying 3 boosts - it's nice
Very amazing work really, fast but maybe have more options like calendar
About Duo LoL Boosting
What is LoL Duo Boosting?
LoL Duo Boosting is an innovative service in the world of League of Legends where players can team up with high-ranking experts, known as 'boosters' who play on a lower ranked account on your team in your League of Legends ranked matches. Imagine playing alongside someone who truly understands the game, helping you secure those crucial victories. With Duo Boosting, you remain in control, playing your account while teamed up with a high-ranking booster. It's not just about playing; it's about playing smarter.
Why should I buy LoL Duo Boosting?
Many players find themselves stuck in certain tiers or ranks, often getting unlucky streaks and sitting in lower ranks than they should be. Duo Boosting offers a solution to this plateau. By teaming up with a skilled booster, not only do you increase your chances of winning, but you also receive real-time advice, strategies, and a unique perspective on how to approach games. Duo Boosting is an enjoyable way to break the monotony, offering a fresh experience each time you dive into a match.
How does LoL Duo Boosting work?
Input your current and aimed-for ranks along with your server location, and conclude the payment process.
Our team will diligently select a proficient booster from your location, matching your preferred playing schedule and characteristics, to play with you until you've reached your desired division.
3.
Enjoy Your Superior Rank
Step into a more enjoyable gameplay experience and unlock new in-game rewards with your higher rank. Additionally, you can now enjoy the privilege of VIP pricing for your subsequent ranking purchase.
Who are the boosters I can queue up with in LoL Duo Boosting?
Exclusively Challenger players gaming every day, straight from your server's leaderboard, and eager to align with your schedule. They're not just your typical high-rank players; they are experts in ranking up accounts with the most complete strategies, having navigated the ranked ladder of League of Legends for years. Vetted and validated, these are players you can trust to give your ranked climb a real boost.
How often can I play duo with my booster?
It's all up to you. Whether you're looking for a single game or a marathon session, we tailor to your pace. Just let us know your preferred frequency, and we'll ensure your booster is ready to go when you are.
Can I choose who I play with?
Absolutely! Found someone you click with? Let us know, and we'll ensure that they're your go-to booster every time they're available. Think of it as choosing your favorite dance partner for every game.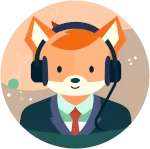 Got any questions? Looking for the best price?Contact us via live chat in the cornerWe're online 24/7