Read the reviews
5 out of 5 stars (based on 25 reviews)
Good coaching lesson
I've improved a lot with the coaching lesson and will get another hour
Excellent Coach
This was my first experience purchasing a coach from this Eloboostleague. Since it was a recently added option, I wasn't too sure about what I would be getting. But after a 2 hour session with a coach, I can say without a doubt my expectations were beyond exceeded. My assigned coach was professional, and had an approach which made the whole experience amazing. If you're looking for a coaching service, I highly recommend Eloboostleague!
Coach was super good
Was a really good and fun experience
2h coaching
I've learned a lot on this 2h coaching, the coach was super nice and helped me on everything I wanted, just got 2 more ranks because of it
Learned a lot from the coach
Had a really good experience with the coaching lesson, improved a lot and the coach gave me super interesting tips
About Pay per win
Why should I buy LoL Coaching?
Buying LoL Coaching is an effective way to rank yourself up in a slow and steady manner while learning something new about the game that we all love.
Who are the LoL Coaching experts on Eloboostleague?
Our coaches are strictly Challenger players who have been playing the LoL ranked mode for over a decade every day.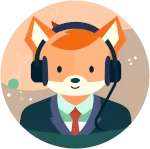 Got any questions? Looking for the best price?Contact us via live chat in the cornerWe're online 24/7