Read the reviews
4.9 out of 5 stars (based on 129 reviews)
All wins and super fast
This website can provide what you want
Fantastic Results
Was amazed on how the booster carried all the games and completed my order in no time, I will use them again for sure really really good work by you all!
Got Master
Booster did a very good work and got me master
+++
Insane mechanics from the booster good job
About Pay per win
What is LoL Win Boosting?
LoL Win Boosting, often dubbed as "win elo boost", is like having an expert friend play on your behalf to guarantee victories and elevate your game account's standing. It's ideal for players who aim to maintain their current rank or even just to get a taste of our boosting prowess without a hefty commitment. When compared with
LoL Rank Boosting
, it's equally effective but offers a different pricing approach. Think of it as a secure and steadfast route to your desired rank on the leaderboard.
What is considered a "win" in boosting?
In the realm of LoL Boosting, a "win" is crystal clear: it's a single victory above any losses. For instance, if there are 3 victories and 2 defeats, that translates to 1 net win. The completion of a LoL Win Boosting service is marked when the net wins match the ordered amount. Typically, with our boosters, you can anticipate a win rate of 70% to 90% based on your account's ranking, and they tackle 10 to 20 games daily.
When should I buy LoL Win Boosting?
Feeling on the edge about an impending promotion or demotion? That's the right time to consider LoL Win Boosting. It's your antidote to those nerve-wracking games and challenging barriers. After all, no one likes the tension a video game can sometimes induce. Our service ensures that instead of nail-biting unpredictability, you get a soothing and predictable winning experience. Plus, if you're new to us, buying a Win Boost is a great way to test our services. We're proud to say that satisfaction comes standard for our users.
How does LoL Win Boosting work?
Input your current and aimed-for ranks along with your server location, and conclude the payment process.
Our team will diligently select a proficient booster from your location, matching your preferred playing schedule and characteristics, to push your account to the desired rank.
3.
Enjoy Your Superior Rank
Step into a more enjoyable gameplay experience and unlock new in-game rewards with your higher rank. Additionally, you can now enjoy the privilege of VIP pricing for your subsequent ranking purchase.
Is LoL Win Boosting the best method for boosting?
LoL Win Boosting is a fantastic stepping stone. If you're hesitant about a full division boost, this smaller package offers a great introduction. It's perfect for first-timers who want to understand our quality and service process. Moreover, with its quicker completion time, it ensures a fast, efficient, and smart experience, turning uncertainties into assured victories.Let Eloboostleague be your guide and partner on the path to gaming glory. Boost your wins and play with confidence!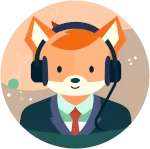 Got any questions? Looking for the best price?Contact us via live chat in the cornerWe're online 24/7