Read the reviews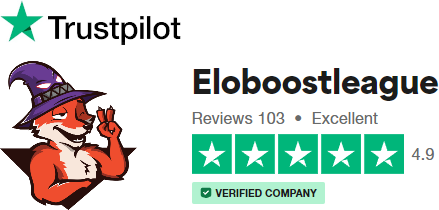 4.9 out of 5 stars (based on 114 reviews)
1v9 Player
Booster did incredibly 1v9 job everygame
100% win rate
Order took a bit to be assigned because of my extra options, once start was done super fast and 100% win rate
3 wins Plat 1
They did 3 wins for my promo to diamond, done I'm 2h good
Recommended
Top tier boosters and 100% win rate
Top service
Best service I found legit and fast
Quick and easy
Quick and easy and super cheap service, honest and reliable service is super legit
About Pay per win
What is LoL Win Boosting?
LoL Win Boosting or synonymously known as "win elo boost" is a gaming service which provides the player with wins on their gaming account's ladder position by having a booster carry the account through the matches with victories. LoL Win Boosting is a popular option among casual players who don't want to push themselves too far and are simply looking to maintain their current position or as a tool to test the boosting service itself with the lowest possible payment. LoL Win Boosting is as effective as LoL Division Boosting although not as cost-efficient. Buying LoL elo boost on a per win basis is one of the most secure and consistent ways to guarantee your desired position on the ranked ladder.
What is considered a "win" in boosting?
In LoL Boosting, a win is considered when the account has reached a single net positive win over the amount of losses – 3 wins and 2 losses equals to 1 net win. The LoL Win Boosting service is completed when the amount of net wins equals the amount of which was ordered. A player who makes use of our win boosting should expect a win rate of 70% – 90% depending on the rating in which the account is standing in. Our booster play on average 10 – 20 match completions per day.
When should I buy LoL Win Boosting?
It is most effective for a player to buy LoL Win Boosting when they have frustrating but small challenges to overcome such as risk of demotion or possible promotion. Another use for Per Win Boosting is just to try out our boosting services to see if that's what you'd like. There is no need for anyone to stress themselves over a video game and cause extra frustration due to being unfortunate with their matches. Stress is a normal human emotion being induced by unpredictive scenarios. With LoL Win Boosting you can change the stressful and unpredictable into a relaxing, predictable win and continue your gaming journey with a positive mindset after the completion of our LoL Win Boosting. There's hardly anyone who would not want to have their exhausting promotions or demotions just made disappear; this is why many players have made the smart choice and decded to buy LoL Win Boosting. We have yet to have anyone be dissatisfied with our LoL Win Boosting and we'd love to have you as our next satisfied customer.
5 Years of Experience

24/7 Live Chat

Money-back Insurance

Players from your Country