Read the reviews
4.9 out of 5 stars (based on 114 reviews)
helped to catch up to friends - recommended !!
helped me to catch up with old friends when starting again. recommended this very much very easy rules and gogogo. fast service: waited 40min for duo boost and another only less than 25 min games for iron division. from reviews and prices this was one of the cheapest that i found. quality was awesome. and u even get lil discount when buying more than one division at a time. recommend ***** five stars
Bit nervous about testing something like…
Bit nervous at start about trying something like this for first time. But we carried all 10 games together on the same day and it was really pleasant after first 2 games. Will definitely use again!
Nice and chill
Nice and chill, super fast!
Will sure use them again!! Awesome!
very fast boosting and quick communication
Waited 30 minutes to get started, turned out I sent a wrong password lol. Got boosted within an hour afterwards 🙂
About Duo Boost
What is LoL Duo Win Boosting?
LoL Duo Win Boosting is your chance to team up side-by-side with a seasoned pro in your ranked matches, who will be playing on a smurf account. Imagine having an expert by your side, navigating through games and maximizing your odds of a win. This isn't about playing on your account; it's about joining forces with top-tier talent, so you learn while you climb.
What is the best Duo Boosting method?
We offer two tailored methods to play alongside our elite LoL boosters. Looking for steady progress and a long-term journey upwards? Our
duo rank boost
is made for you to climb division by division. But if you're keen on swift wins and quick ascents, duo win boosting will be your best bet.
How does LoL Duo Win Boosting work?
Input your current and aimed-for ranks along with your server location, and conclude the payment process.
Our team will diligently select a proficient booster from your location, matching your preferred playing schedule and characteristics, to play on a smurf account as duo until you've reached your desired amount of wins.
3.
Enjoy Your Superior Rank
Step into a more enjoyable gameplay experience and unlock new in-game rewards with your higher rank. Additionally, you can now enjoy the privilege of VIP pricing for your subsequent ranking purchase.
Who are the Duo Boosting Boosters?
Our boosters aren't just any players who registered on an auction site; they're Challenger-level talents, with years of experience ranking up accounts in League of Legends. Before they join our squad at Eloboostleague, they undergo rigorous vetting and validation. Each booster boasts thousands of gameplay hours and is committed to winning the games with you.
What are LoL Duo Win Boosting win rates?
With over a decade of duo experience under our belt since 2013, our results speak for themselves. On average, our duos bag 8 out of 10 wins across any rank, even Master tier. And when venturing into lower divisions? Expect up to a flawless 10 out of 10. While we don't promise fixed win rates, rest assured we're always on hand to tilt the scales in your favor if the going gets tough.
What is the LoL Duo Win Boosting buying process?
Getting started with getting your wins done takes almost no time at all. Simply choose the rank where you're at, your server, your preferred amount of wins, go through the checkout and within 10-30 minutes you should be having one of our Grandmaster / Challenger players inviting you to a game. This process is swift and requires no information saved by you.
Ready to invite a smurf to your team and see what ranks you can really reach? Let's make it a reality! Opt for our Duo Win Boosting service. Whether it's soaking up strategies, honing skills, or simply enjoying the thrill of victory, we ensure every match is not just about winning, but also about growing and enjoying the journey. Play to win, learn, and have fun—with Eloboostleague by your side!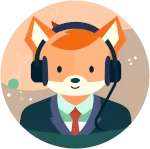 Got any questions? Looking for the best price?Contact us via live chat in the cornerWe're online 24/7