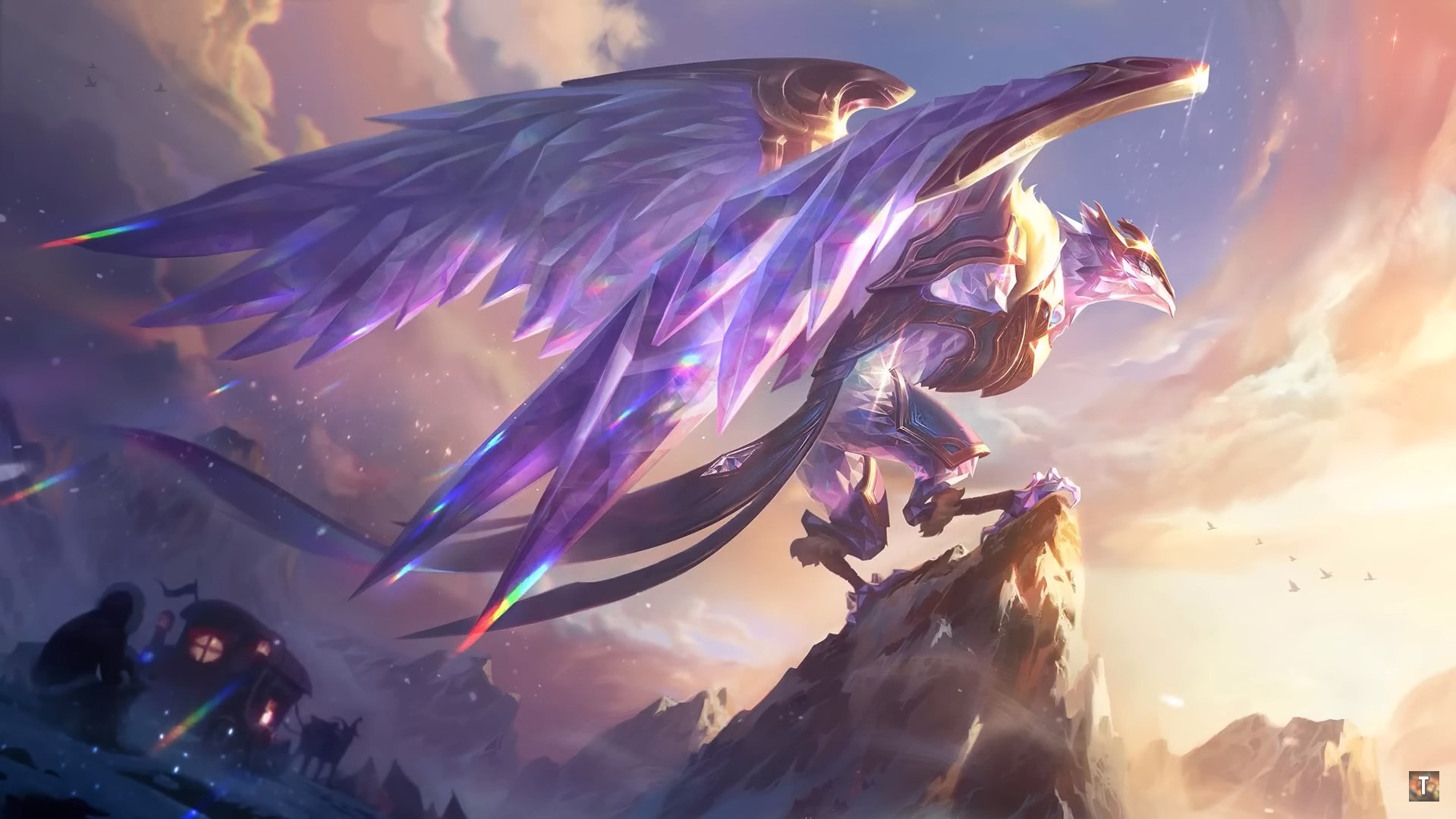 How To Get Victorious Anivia Skin?
Victorious Skins
have received a considerable overhaul compared to previous seasons. No longer do you need to reach Gold rank or above; this time, the skin is accessible to all ranked players in either solo or flex queue. The chromas that highlight the skin will now be determined by your position on the ranking scoreboard, adding a degree of sophistication and strategic depth to the normal seasonal grind.
The process to secure Victorious Anivia skin
this season split 1, 1600 SP if you are Silver or lower, and a significantly lower 80 SP if you are Gold or higher. You have to play ranked games to earn split points. These can be Solo/Duo, Flex 5:5, or even in some cases Ranked TFT matches. Winning games will earn you more Split points than losing, you'll get 10 Split Points per victory and 6 Split Points per loss, this way you can still earn Split points by simply participating in ranked games no matter the outcome of the games.The new rules dictate a stricter, more engaged level of play, prompting players to stay active and competitive in their matches.
When Will Victorious Anivia Skin Be Available?
Unfortunately, Riot Games is keeping the precise release date of Victorious Anivia under secret. However, it is expected to make its debut near the end of Split 1. All eyes are on the PBE, as anticipation rises for the first views of the skin. According to the patch schedule, Victorious Anivia will be available in Patch 13.12, which will be released on June 14, 2023.With
the season's split format
, there's an unusual deadline to consider.
The first ranked split of 2023
concludes on July 17, giving players only until then to rank up and gather as many chromas as they can for Victorious Anivia.The new twist in Season 13, also indicates that two Victorious skins will be released this year. This gives players not one, but two opportunities to show off their competitive prowess and earn these coveted skins.However, bear in mind that maintaining good behavior in the game is vital. Recent bans will make you ineligible for the end-of-split prize, thereby maintaining the ethos of sportsmanship amidst intense competition. Interestingly, even if you don't own Anivia as a champion, you are still eligible to receive the Victorious skin, further encouraging participation across the entire player base.If you're aiming not just for the coveted Victorious Anivia skin, but also to gather as many chromas as possible for this majestic skin,
lol boosting
can offer a beneficial edge. By taking advantage of these services, you can increase your rank, accumulate more Split Points (SP), and ultimately collect more chromas before the first split of Season 13 concludes.
In summary
, the Victorious Anivia skin represents an exciting departure from
past seasonal rewards
, adding a new dimension to the competition. Whether it's the revamped acquisition process, the tier-based chroma rewards, or the split season format, Riot Games continues to innovate, keeping players like myself on our toes. It's an invigorating time to be a part of the League of Legends community, and I can't wait to dive in and secure my Victorious Anivia skin.